My Team
Our Team
Our team is committed to providing exceptional customer service to all of our clients.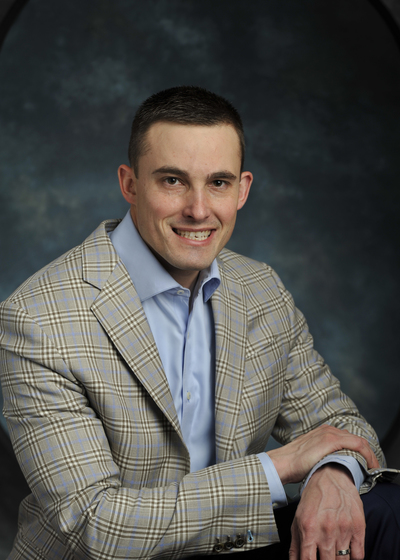 Brian John Mayeu, CFP®, CLU®, ChFC®, CASL®, RICP®
Wealth Management Advisor
Office 585-248-4717

Since 2001, Brian has been committed to providing the highest level of wealth advisory services to the individuals and families our firm has the privilege to serve.
Brian became interested in the field of finance during his college studies at St. John Fisher College in Rochester, New York. He holds a degree in Business, with a concentration in Financial Planning, and a minor in Economics.

Brian's strong attention to detail allows him to identify each person's individual needs, and then guide them towards their goals. He is dedicated to the financial well-being of those he works with and will tell you that his clients are his main priority. His passion to help people solve problems, set and achieve their goals is preeminent. Brian will work tirelessly to ensure the appropriate plan is set in place to achieve their vision for retirement and remain relevant over the course of time.
Brian regularly invests his time in advancing his education when the new skills can help him to make a difference in his client's lives. He has obtained his Retirement Income Planning Designation, Chartered Life Underwriter, Chartered Financial Consultant and Chartered Advisor for Senior Living credentials from The American College. And in 2004, Brian committed himself to earning the most respected designation in the field, his Certified Financial Planning (CFP®) designation with the Certified Financial Planning Board of Standards, Inc.
During his time with Northwestern Mutual, Brian has given back by mentoring other Financial Advisors. He is often invited to speak to other financial advisors and provide advanced training workshops covering investment planning and tax management.
In his free time, Brian enjoys spending his time outdoors and traveling with his wife Dana, and their two sons'. Some of his favorite places to travel are Sedona, AZ and Aruba. A two-time New York State Skeet Champion, Brian is also the President of the Finger Lakes Skeet League. For the past three years, Brian has been the Den Leader for his sons Cub Scout Pack. He spends his Winter weekends hunting in Hammondsport, NY. And once the weather warms up, he enjoys golfing and spending time on the Finger Lakes.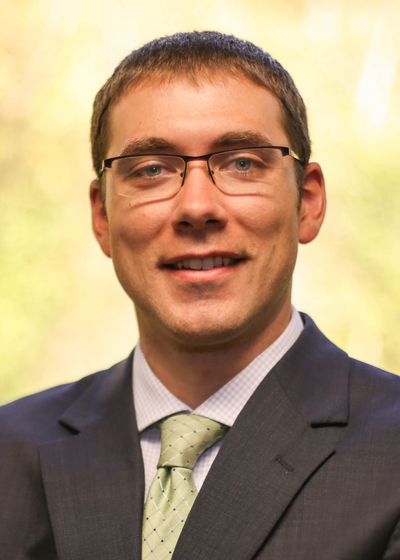 Ryan Patrick Young, CLU®, ChFC®, CASL®, RICP®
Director of Financial Planning
Office 585-248-4735

Ryan graduated from St. John Fisher College with a degree in Economics and entered the industry with Northwestern Mutual in 2008. Ryan joined The Mayeu Financial Group in August 2015, and currently serves as Director of Financial Planning. In this role, Ryan is responsible for analyzing and monitoring client investment accounts. He assists in meeting preparation by evaluating investments, creating personal plans, and illustrating planning opportunities for clients.
Ryan is driven to help our clients achieve their financial goals, while building lasting relationships. He invests his time in educational opportunities to build his skillset in the field of finance. In 2016, shortly after joining our team, Ryan met the rigorous requirements to become a CERTFIED FINANCIAL PLANNER™ professional, through The American College of Financial Services. This great achievement allows Ryan to provide a higher level of service and expertise to clients.
Ryan will tell you that one of his biggest "wins" during his time in the business, was meeting his wife, Lauren. Ryan and Lauren were married in 2011 and have two children, Cora and Weston.
An avid outdoorsman and fitness enthusiast, Ryan enjoys hunting, fishing and hiking. Ryan believes that working out provides a great environment for improvement mentally, physically and emotionally. You can often find him at the local CrossFit gym, or working on the homestead he is creating with his wife and children, to increase their self-sustainability.
Ryan and his family are actively involved in their church community, and dedicate their time supporting organizations such at Compass Care, Food for The Hungry, and Compassion International.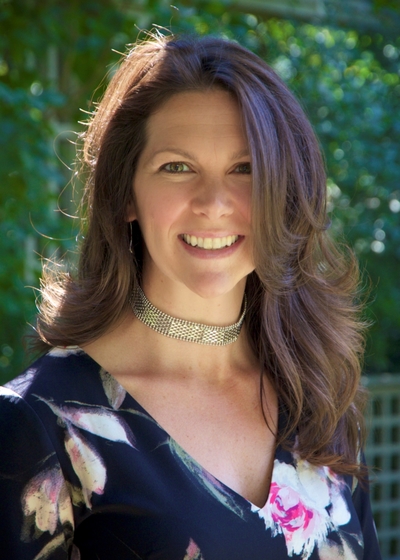 Dana Calcagno
Marketing and Client Relations Manager
Mobile 585-737-9693

Dana entered the finance industry in 2007. She joined The Mayeu Financial Group in 2019, where she currently serves as our Director of Client Services and Marketing.

After a fruitful career start as a Financial Advisor, Dana founded her own firm where she introduced her client-focused and woman-empowering brand of financial advising to the Rochester, New York, market. She is passionate about guiding people through life transitions that inevitably impact their financial needs.
Dana's love of financial planning took root in the St. John Fisher College business program. She graduated with a degree in Business, with a concentration in Financial Planning and Corporate Finance, and a minor Accounting.
Regular investment in educational opportunities builds Dana's skillset in the field of finance. In 2014, Dana trained with the Durham, North Carolina-based Institute for Divorce Financial Analysts™ to earn a Certified Divorce Financial Analyst designation (CDFA™). In 2018, Dana spent time in Phoenix, AZ, to obtain advanced training through the Divorce Financial Planner Training Center. In this role, Dana would act as the financial professional and help craft settlement solutions for her clients.

An avid physical fitness hobbyist, Dana participates in an elite athletic endurance charity program, Team in Training. Family experience with cancer motivated Dana to become active with the Leukemia & Lymphoma Society, where she raises money to fund research and find cures for Leukemia, Lymphoma, Hodgkin's disease and Myeloma.
Dana is actively involved in many women's business organizations, including FemCity, where she acts as the Leader of the Rochester Chapter, and the International Association of Women. She likes to spend her free time exploring the Finger Lakes, hiking, and traveling with her husband, Brian, and their two sons.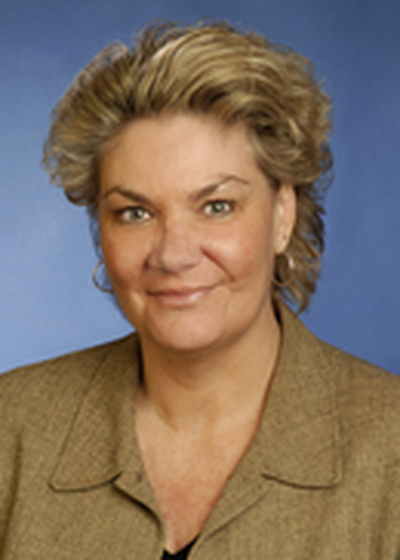 Gay L Mattei
Director of Investments and Operations
Office 585-248-4759

Gay joined the Mayeu Financial Group in 2010. She brings with her 25 years of experience and expertise and now currently acts as our Director of Investments and Operations. Gay is responsible for investment and trading operations, investment proposals, along with scheduling and client communications. 
Originally from New Jersey, Gay grew up in a small-town east of Syracuse. After obtaining her BA from Suny Geneseo, she made the move to Rochester, NY. Gay began her career in Property/Casualty Insurance, before being enticed by friends and colleagues to obtain her investment registration licensing. Gay currently holds her Series 6, 63, 65 and 31. She has since pursued additional credentialing as a Chartered Life Underwriter, Chartered Financial Consultant and Retirement Income Certified Professional.
Gay's interest in working with numbers, and her desire to take care of people are two things that lured her into the financial services business. She will also tell you that she loves that each new plan represents a challenge, a puzzle to solve.   
Her love for animals and the outdoors has led her to support numerous animal organizations as well as various National Park Organizations. In her time away from the office, Gay enjoys playing tennis and golf, as well as traveling annually (for 30 years) to Cape Cod with family and friends.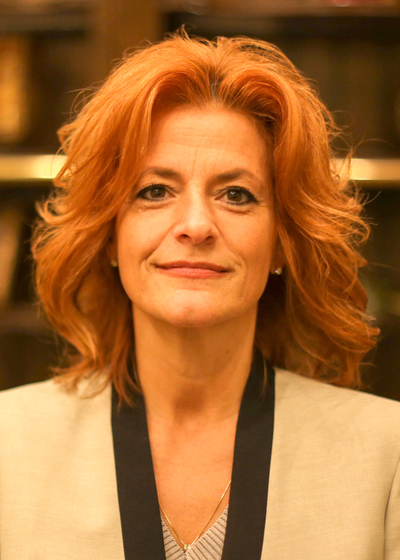 Theresa A Gruschow
Director of Insurance Operations and Services
Office 585-248-4782

As our Director of Insurance Operations, Theresa is responsible for insurance processing and assists clients with implementation and servicing.  She also leads and coordinates our client events and office operations.
After over 20 years in the financial services business, Theresa joined The Mayeu Financial Group in 2015. She currently holds her Series 6 and 63, Life, Accident and Health License, and is a licensed NYS Notary Public. Theresa has also attended and completed the Advanced AFR Academy, which is an advanced support training offered by Northwestern Mutual.
Originally from Rochester, Theresa attended RIT where she graduated with honors for her studies in Criminal Justice and Writing. She then began her career in Property/Casualty Insurance. She is passionate about the people she works with and will tell you that she is grateful for the culture of The Mayeu Financial Group and Northwestern Mutual.
Theresa and her husband Chuck have been married for 20 years. As an avid animal lover, Theresa has been a long-time supporter of The Beagle Freedom Project. She has two Beagles of her own, Daisy and Elsa.  She also enjoys traveling annually to places such as Las Vegas and Cape Cod. And in her free time, Theresa can be found in her vegetable gardens, cooking her freshly picked crops, or brewing her own beer.  Theresa had a life goal to complete a marathon by a certain deadline, which she did in 2016! Next on her list is to someday be able to foster and rescue dogs.